Capital Campaign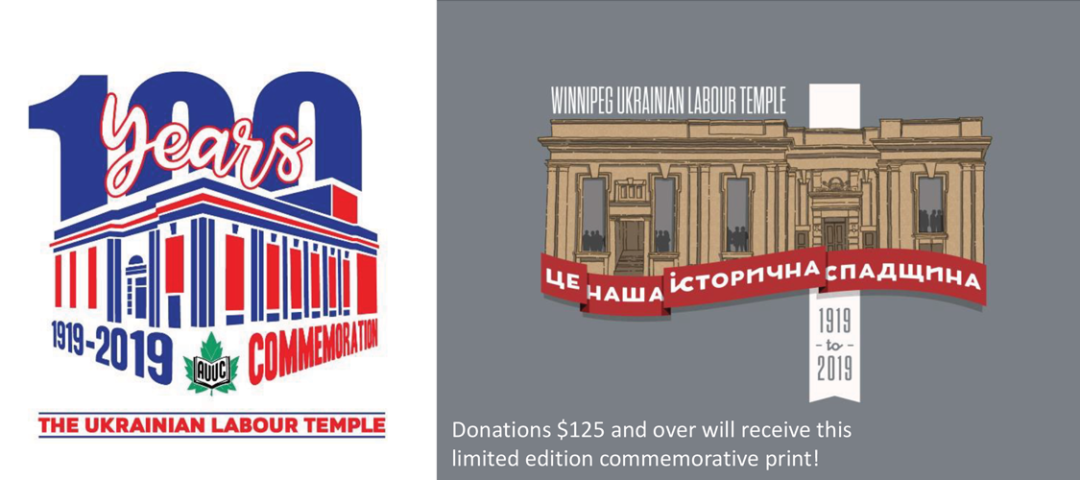 Capital Campaign for Winnipeg's Historic Ukrainian Labour Temple

Construction is well underway to make the Ukrainian Labour Temple an accessible space. Major upgrades to the building will also see new windows installed, a grand foyer added, and upgrades to the stage including enhanced sound and lighting capabilities. This is the most significant renovation of this historic site since it was built!
Built in 1919 by the Ukrainian Labour Temple Association (today the Association of United Ukrainian Canadians), the Ukrainian Labour Temple is a National, Provincial and Municipal historic site based on its role as a centre of progressive social movements and its architectural significance. The Labour Temple was one of many buildings that was central to the labour movement during the Winnipeg General Strike. It continues to serve as a centre of cultural and political activity.
Built at a time before building codes required accessibility the Labour Temple was exempt from these requirements as attitudes and building codes moved to require accommodation. It has long been a dream to make the Labour Temple an accessible space, better suited to use by the community and to share its history through tours and events. Accessibility will be achieved through the installation of an interior lift that will provide access to the main and lower levels and the construction of accessible washrooms on both levels. New windows will restore the building exterior to its original appearance in 1919, and the foyer which has often seemed so inadequate an entrance to the grand main hall is being redesigned entirely. This is significant work that will transform the Ukrainian Labour Temple and ensure it will serve for generations to come.
Architects for the project: GW Architecture
Total project cost: $1.3 million of which $701,660 directly related to accessibility
Grants received to date:
$75,000 Building Sustainable Communities, Province of Manitoba (accessibility)
$37,500 Gail Parvin Hammerquist Fund, City of Winnipeg (window restoration)
$22,500 Heritage Resources Conservation, Province of Manitoba (window restoration)
$15,000 Winnipeg General Strike Centennary Celebrations Committee (accessibility)
$5,000 Community Incentives Grant Program, Mynarski Ward, Ross Eadie (accessibility)
Other contributors:
Ukrainian Labour Temple Foundation (amount to be determined)
Association of United Ukrainian Canadians which has guaranteed completion of the project
Donations can be mailed to AUUC Winnipeg, c/o our national office at 595 Pritchard Ave, Winnipeg, Manitoba, R2W 2K4. Contact auucwinnipeg@gmail.com for other payment options.