AUUC@100: 100 years of our contribution to Canada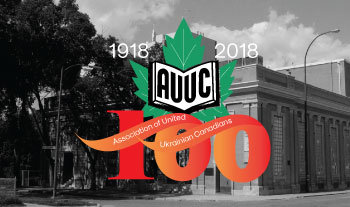 At a meeting in the Winnipeg Royal Theatre in March 1918, members of the Ukrainian Social Democratic Party, of the Volodymyr Vynnychenko Drama Circle, and the staff of the weekly newspaper Robochyi narod agreed it was important to build a meeting space for their community. They represented a collective of political, dramatic and publishing organizations all oriented to serving the Ukrainian immigrant community in Manitoba. They knew there was a need for a central space for Ukrainian immigrants, where political and educational events, meetings, concerts and plays could be held.
To read a Brief History of the AUUC, click here.