Mandolin Orchestra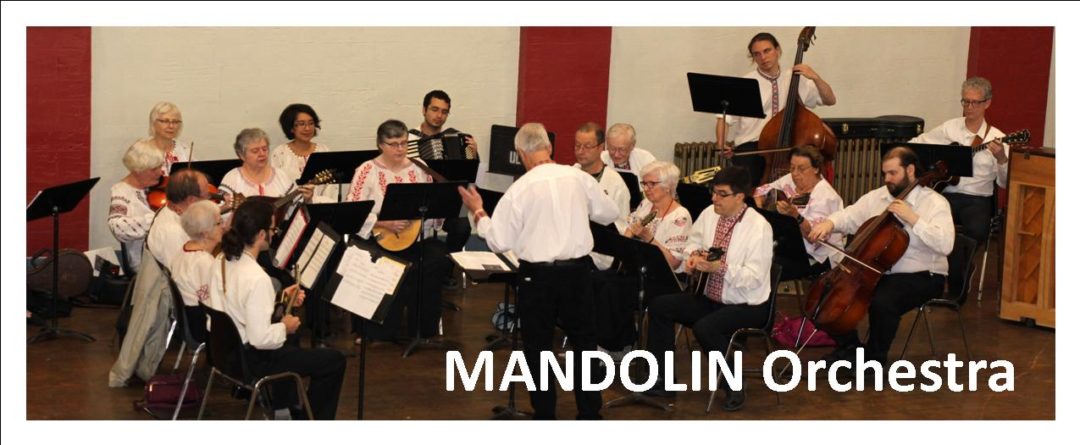 Organized in 1920 and comprised of thirteen young, pre-teen girls, the Winnipeg Girl's Mandolin Orchestra, as it soon became known, appeared in concert on the stage of the Ukrainian Labour Temple for the first time in 1921. It has never looked back and is now regarded as being the oldest continuing performing mandolin orchestra in Canada and the second oldest in North America. Although augmented with the addition of violin, accordion, flute, clarinet, and recorder, it continues in the same tradition performing works from its substantial Ukrainian classical and folk repertoire, and the works by composers of other nations.
It has appeared twice at the Winnipeg Musical Festival competition and both times received high marks and warm praise. Its first recording, issued in 1996 on the occasion of the orchestra's 75 Anniversary, sold out within the year. The orchestra founded Winnipeg's annual Festival of Mandolins in 1993 for the purpose of popularizing the art of mandolin performance.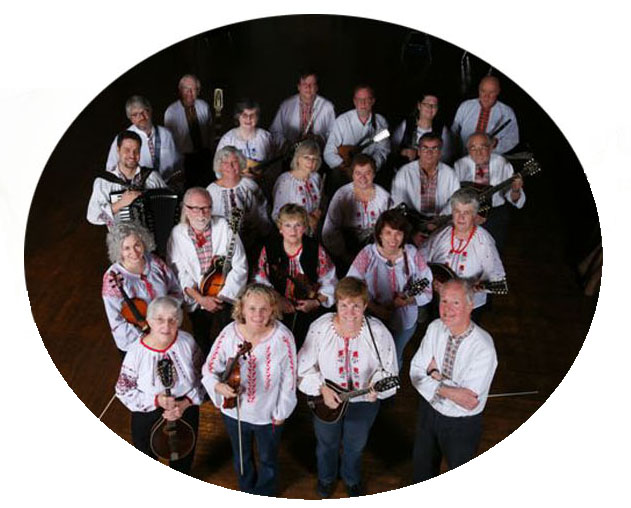 Conductor: Annis Kozub
Born to musical parents, Annis began music lessons as a young child, first on piano and then on violin. He and his four sisters have been involved in the cultural activities of the AUUC in Winnipeg from an early age, under the tutelage of Myron Shatulsky. In Toronto, he sang with the Shevchenko Male Chorus under the direction of Eugene Dolny.
Annis is employed professionally as a musician and has performed in concert, radio and television shows. He has performed with the Manitoba Theatre Centre, Theatre Calgary, the Winnipeg Symphony and the Royal Winnipeg Ballet. Some names Annis has worked with include Burton Cummings, Mel Torme, Rob McConnell, Rod Stewart, Bob Hope and Tom Jackson.
Annis studied with Gordon Delamont in Toronto, at the Berklee School of Music in Boston and has a Bachelor or Music from the University of Manitoba.