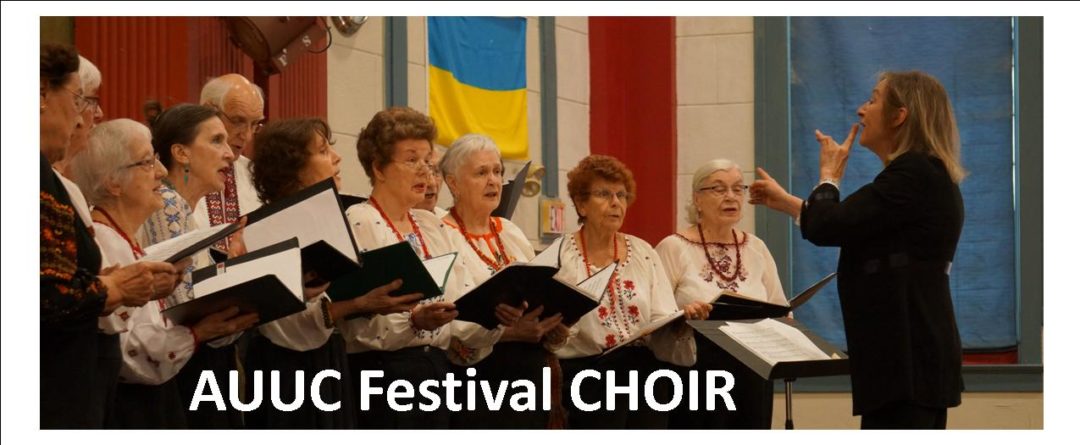 Throughout the history of the venerable Ukrainian Labour Temple, music from countless choirs (and orchestras) has resonated within its walls.
The joy of singing together with a love for the music and poetry of Ukraine is the tie that binds the 15 members of today's Festival Choir. We sing in four-part harmony from a repertoire of Ukrainian folksongs and compositions and non-Ukrainian melodies as well. We perform at concerts at the Ukrainian Labour Temple and, upon invitation, are happy to sing at other venues.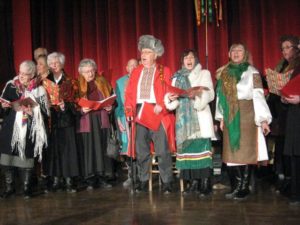 Our conductor is Vasilina (Lina) Streltsov and our accompanist is Anna Khomenko. They are highly skilled and have become beloved members of the Festival Choir's family.
The Festival Choir rehearses Friday afternoons from 1-3 pm at the Ukrainian Labour Temple, 591 Pritchard Avenue. Music is provided with lyrics in Ukrainian or in English phonetics. To join the choir, or invite us to sing, or drop in to a rehearsal, call Jeanne at 204-783-7914.
The Festival Choir of the AUUC holds THE JOY OF SINGING
COMMUNITY SING-TOGETHER Your favourite Ukrainian, Russian, Canadian folk songs
On March 26, 2017 at the Ukrainian Labour Temple in Winnipeg, a Trembita came to life in the balcony of the Hall to call over 60 people together to participate in the joy of singing.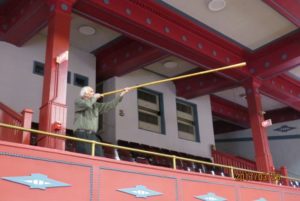 The afternoon started with a professional voice warm-up by choir director Lina Streltsov accompanied by Anna Khomenko on the piano.
The audience and the choir members had the music sheets and transliteration on their chairs so even if they couldn't read Ukrainian or Russian they could sing, hum or just follow the music.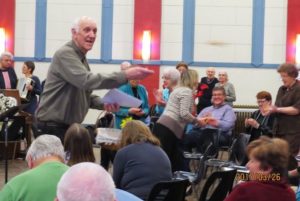 Other musical accompaniment was provided by Annis Kozub on violin, accordionist Nancy Grodzik, and Brent Stearns on guitar.
The repertoire started with "Katusha" a Russian folk song, followed by a Ukrainian folk song "Misyats Na Nebi"(Moon In the Sky). Each song was rehearsed two or three times with half the group singing the alto and baritone parts and the other half singing soprano and tenor parts.
During the refreshment break provided by the choir there was a lot of reminiscing among old and new friends.
Following the break two English folk songs "The Strangest Dream" and "Four Strong Winds", were sung.
The beautiful song Dark Eyes (Ochi Chornye ) was sung by soloist Walter Mirosh with the newly formed choir joining in the chorus.
Following this we were treated to a medley of favorite songs by Annis, Nancy, Brent and Anna.
Ilena Zaramba and Nancy Kardash harmonized beautifully to the song "Last Night I had the Strangest Dream".
Ilena's friend Kiva Simova sang and played the piano to an interesting method of singing called Overtoning.
To close the afternoon the Festival Choir sang a selection from their recently released CD one of their favorite songs "Susidko Cycідка" (Neighbour)
As people were preparing to go home they were thrown Horachi Bublitschki as a bonus for a job well done.
Everyone left for home feeling GREAT !