Labour Temple Gets New Floor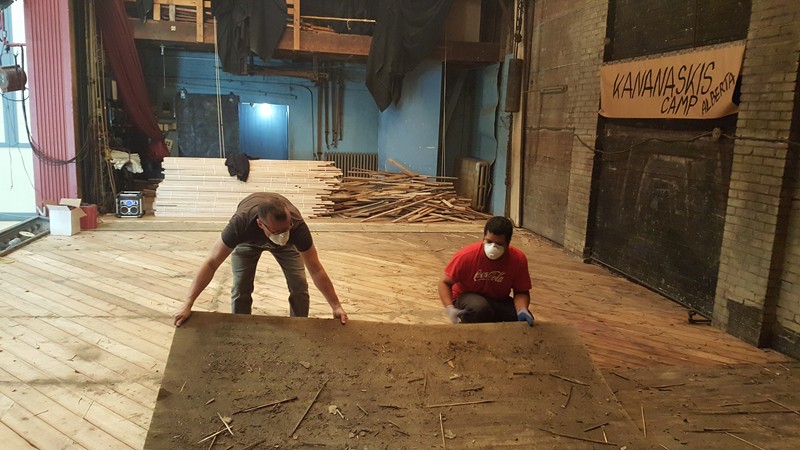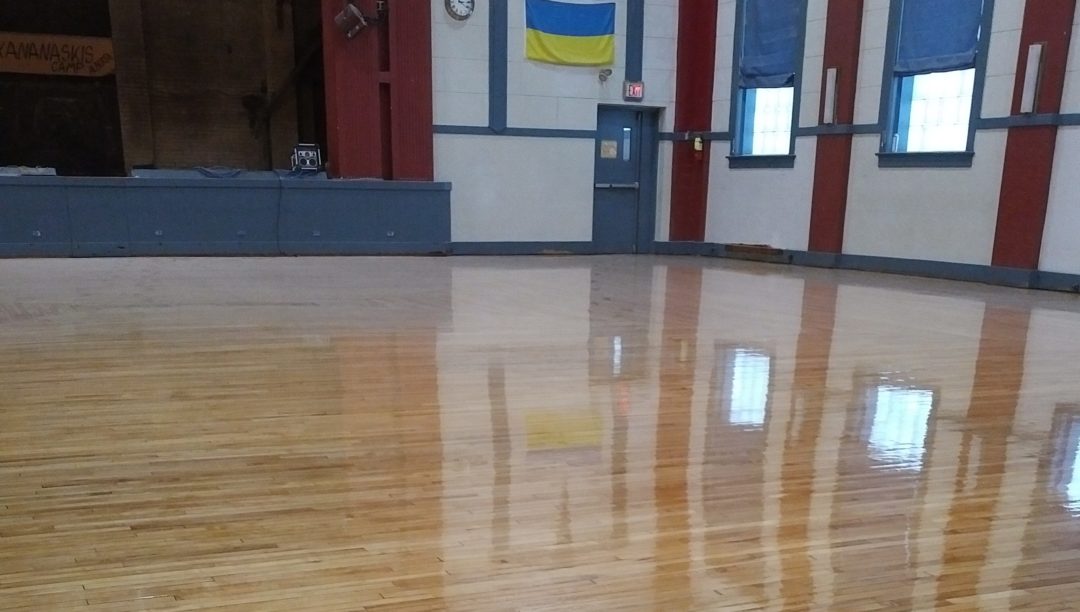 The Klezmer Cruise Reunion event
In 2007, about 150 people took part in a musical cruise down the Dnieper River in Ukraine, from Kiev to Odessa. Onboard the ship was a group of klezmer musicians from North America and Europe who entertained the passengers.
On September 8/ 9, 2017 we had a reunion of that cruise here in Winnipeg with about 40 people attending. One of the events was a tour of the Ukrainian Labour Temple followed by a lunch and a program of traditional Ukrainian songs.
Many thanks, Sid Robinovitch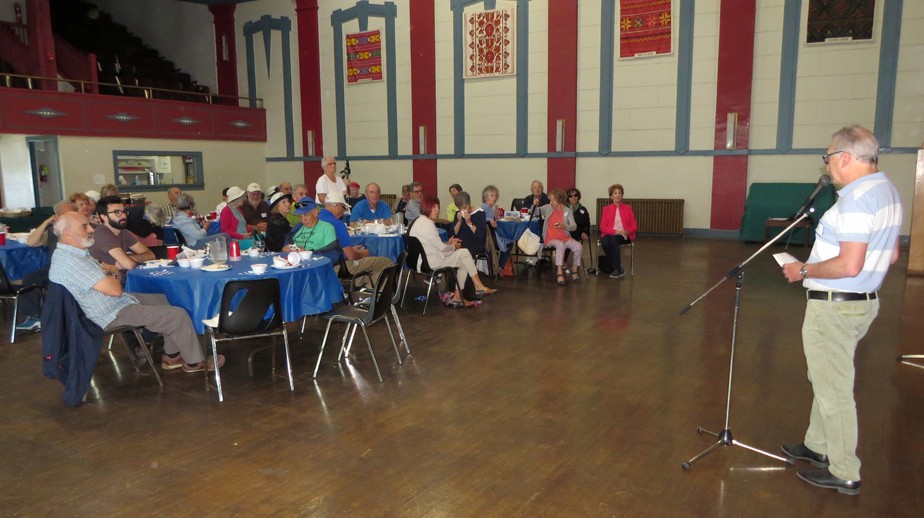 'Doors Open' Successful for a Second Year
On May 28, the doors of the Ukrainian Labour Temple were opened to the public as part of Heritage Winnipeg's Doors Open event.
Almost 200 people visited the ULT, which was about double the attendance of last year. And they represented a cross section of society – young and old, newcomers and long time residents, men and women, those of Ukrainian, Indigenous and other ethnic heritage.
The visitors were entertained by the Mandolin Orchestra, the Festival Choir, the Yunis Dancers and two student dancers. The guests could also purchase perogies and refreshments. Most of the heritage sites participating in the Doors Open event did not provide entertainment nor food.
Most of the visitors had never been in the ULT and said they fully enjoyed the tours that were provided by AUUC members. The tours took about a half hour and went throughout the building. Of particular interest to the guests were the dressing rooms and the old costumes used in dramatic representations on the stage. The guests were told about how the ULT was built, how the AUUC was started and what the building meant to the early immigrants to the city.
Some of the visitors had been involved in activities at the ULT when they were young but they had not been to the ULT recently. They said how they were so impressed with the condition of the building and all the activities that are now held in the ULT.
At the end of the day, those involved in planning the event felt it was a very successful way of sharing the AUUC and ULT history with others in the community. Not only could people enjoy the history of the building, but would get a good impression of how much our Ukrainian ancestors brought to Canada.
Caption: Glenn Michalchuck points out the features of the ULT to a group of visitors.
Tour guides were Kim and Robin Boss, Tim Gordie, Glenn Michalchuck and Dennis Lewycky. The food was prepared by Steve Hunter and served by Emily Halldorson and Tusia Kozub.