A.U.U.C
AUUC

ASSOCIATION: to promote culture and the arts – music, song, dance, drama, sports, summer camps, recreation – and education – seminars, press and literature – for all people, from tots to great-grandparents.

UNITED: to combat racism and national discrimination, to promote the cause of peace with every fibre of our being, to uphold the dignity of man and to build bridges of friendship between Canada and Ukraine – between Canada and all nations – to protect the political and economic interests of our people.

UKRAINIAN: nurturing and bringing into Canadian culture and life all that is best in the traditions of the Ukrainian people so that the heritage of all her people will migle to enrich and beautify Canadian culture, the common patrimony of our children and their children for all generations to come.

CANADIANS: whose pioneers helped to plow the virgin soil of the prairies, to dig our mines and build our cities, staunch patriots of Canada, defenders of her peace and independance, on guard for Canadian unity, and dedicated to the building of this great land and the flowering of freedom, democracy, and peace.*
The Association of United Ukrainian Canadians (AUUC) is a national cultural-educational non-profit organization established for Ukrainians in Canada. With branches throughout Canada it sponsors such cultural activities as dance groups, orchestras, choirs and children's activities within the Association.
The AUUC was established in Winnipeg in 1918. By 1928 it had 167 branches across Canada, including branches in Regina, Edmonton, Calgary, and Vancouver.
Please visit our webpages for the: A.U.U.C School Of Folk Dance, Winnipeg Mandolin Orchestra, Festival Choir and the Yunist Dance Ensemble.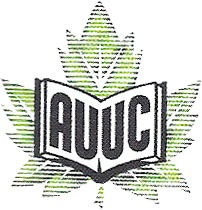 * Taken from the National Ukrainian Centennial Celebration 2005 Program